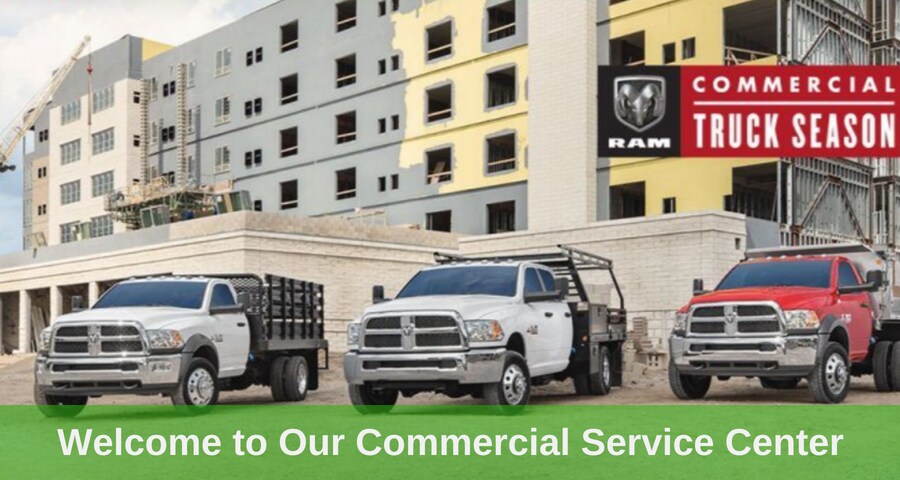 Get First-Class Commercial Service at Your Fox Lake Ram Dealer
Are you looking for a "Ram dealership near me" that offers reliable and efficient commercial services for your fleet of vehicles? If so, look no further. Ray Chrysler Dodge Jeep Ram is the market leader in commercial servicing in the entire state of Illinois.
Getting your fleet of commercial vehicle services is a necessity to ensure they remain as reliable as you need them to be. When your business is built upon being able to get where you need to go and carry everything you need, the last thing you want is your truck breaking down on you. With regular commercial service, we can make sure this doesn't happen.
 Businesses from all over the state and Wisconsin come directly to us to get their commercial fleet serviced. And here's why:
Minimum Disruption to Your business
Time is money when it comes to your business. While it's not always practical to have your fleet serviced, it is necessary to ensure your trucks remain as reliable as ever. We appreciate all of this. That's why we go out of our way to work with you to develop a timeline where your trucks are off the road for as little as possible. If you want, we can even take trucks in one at a time to cause a minimum amount of disruption. It's all about making servicing work for you, not against you.
Real Ram Parts Used
You don't use shoddy parts in your jobs, do you? Nope and neither do we. When it comes to repairing your vehicle, we only use Ram OEM parts to get the job done. That's because cheaper, budget generic parts just cut it when it comes to reliability and long-term performance. We only want to see you once a year, if that. By using only the best like these certified Ram parts, we can make sure of it.
Unbeatable Rates
We know that every cost you have is money you don't take home. That's why our commercial servicing is as affordable as possible. We won't skim on the parts and the service, as we have said, we will do it at a rate that you simply won't find elsewhere.
Turn to the Leading Dodge Ram Dealership in Illinois for a Commercial Service You Can Trust
If you're looking for commercial service as reliable as your commercial fleet, turn to Ray Chrysler Dodge Jeep Ram first. We are experts at the commercial servicing of fleet vehicles and can work with you to cause as little disruption to your service as possible. Give our team a call today on (844) 443-8031 to find out more about how we can help your business.